With 99 years of institutional knowledge of commercial and residential holiday plant delivery and maintenance, we know there are certain situations where replica, or artificial, Poinsettias would give a more consistently "thriving" look than a live Poinsettia. Check out a recent large format artificial Poinsettia we install annually at a commercial application at an area medical facility! The Chicago artificial Poinsettias are then stored in our temperature-controlled facility in Oak Brook for the duration of the year.  Prior to the next year's installation, faux Poinsettias are carefully inspected and cleaned before their return and professional installation by our team.
Reach out to us if you are interested in learning more about silk plants in a commercial setting!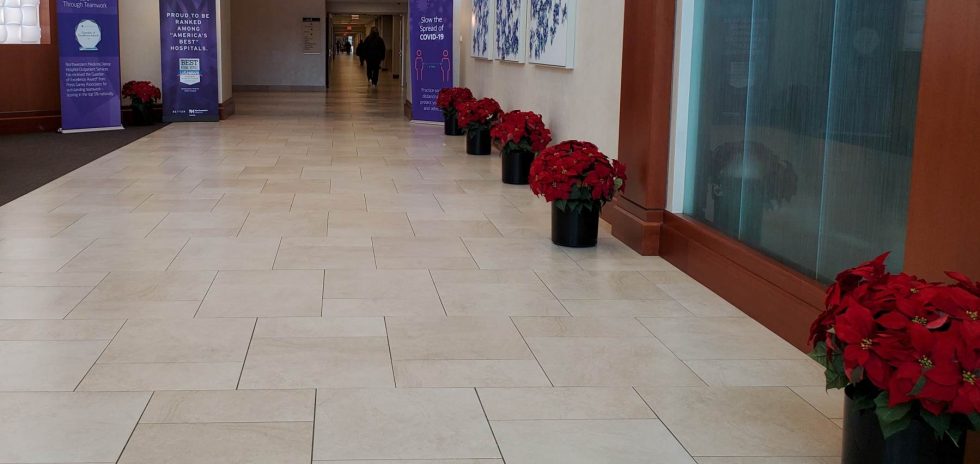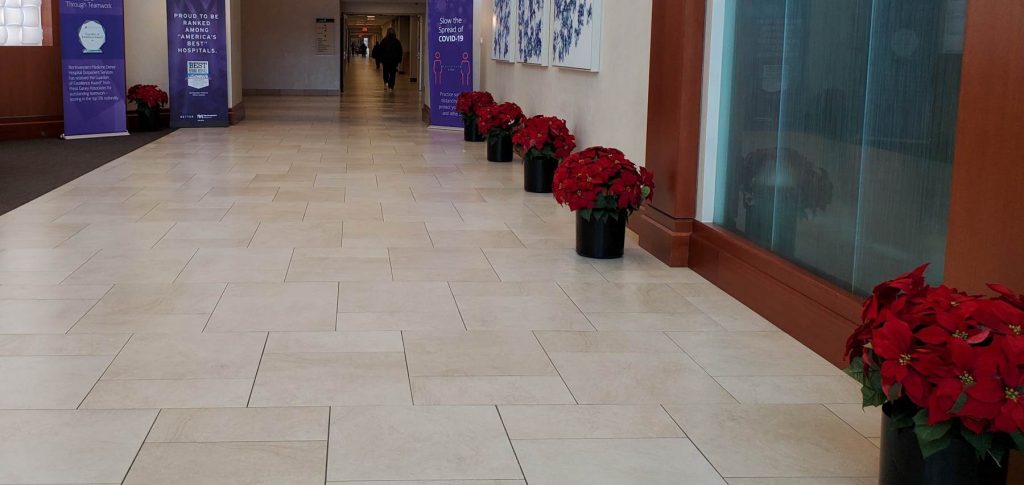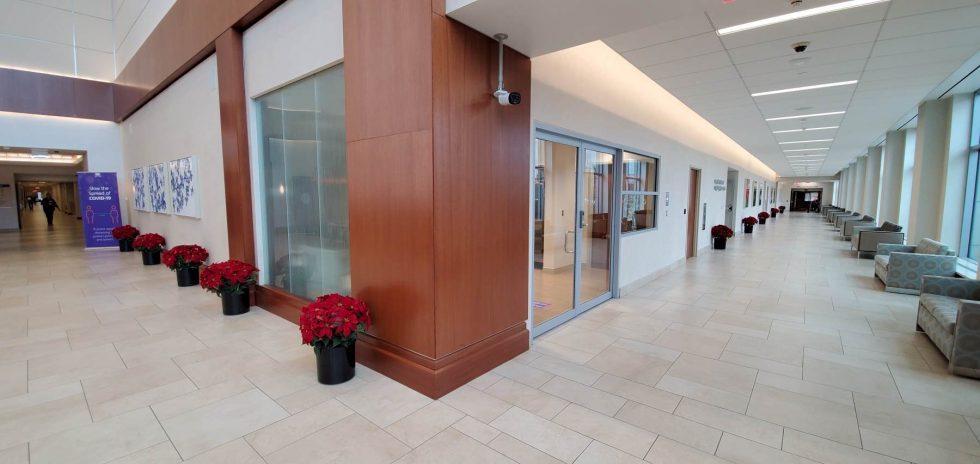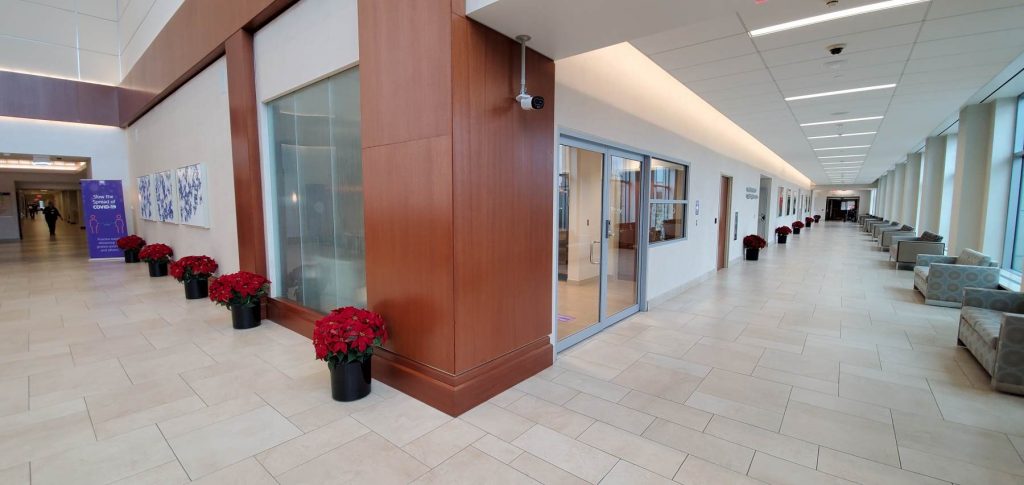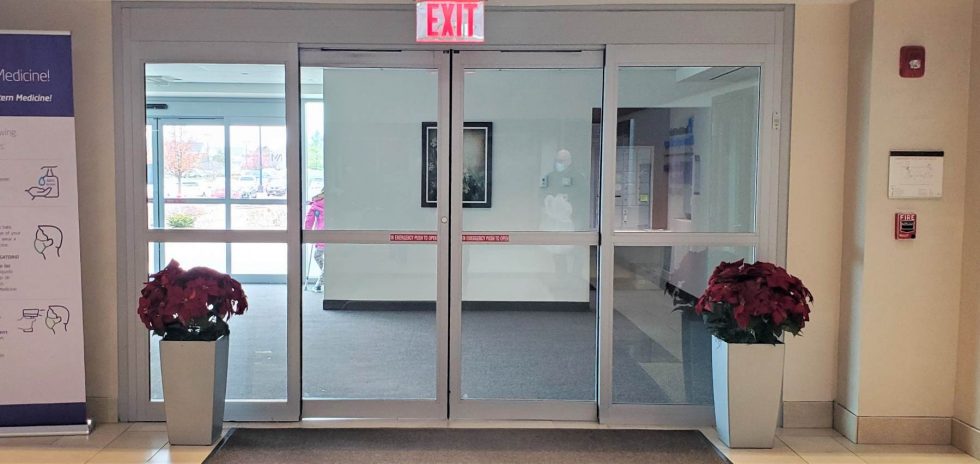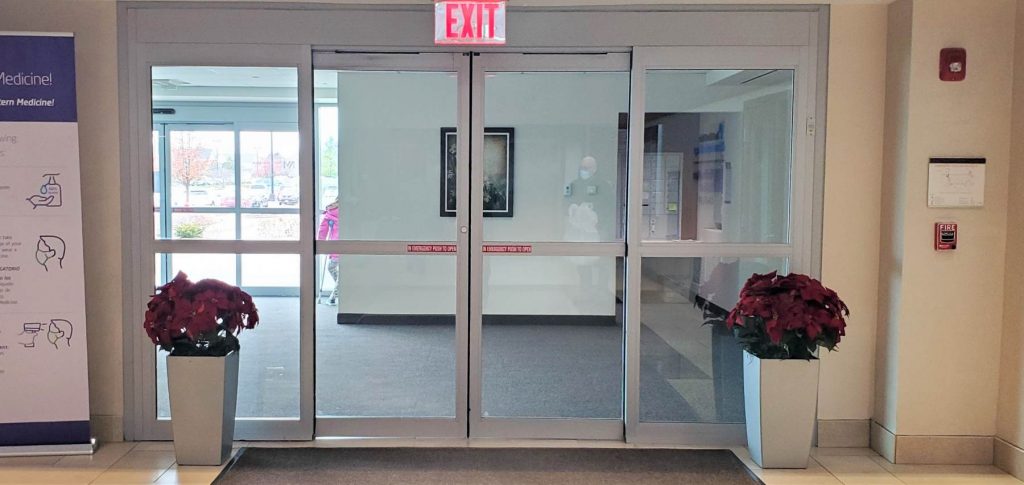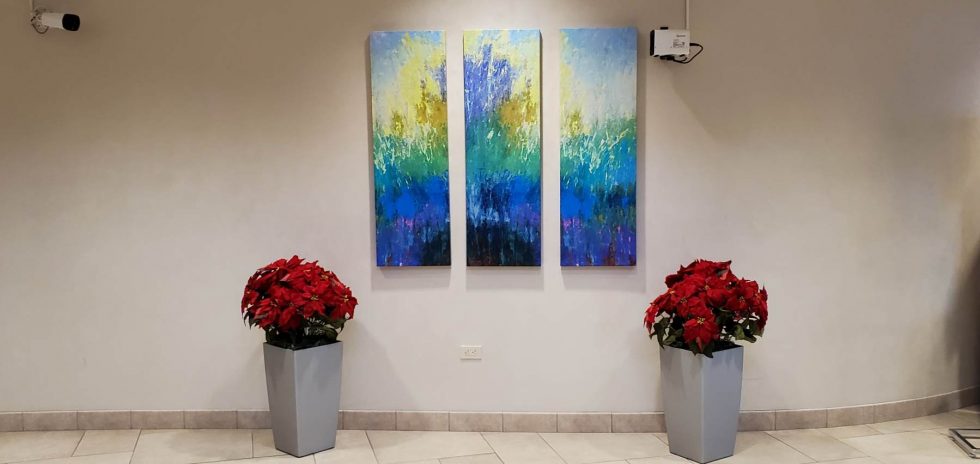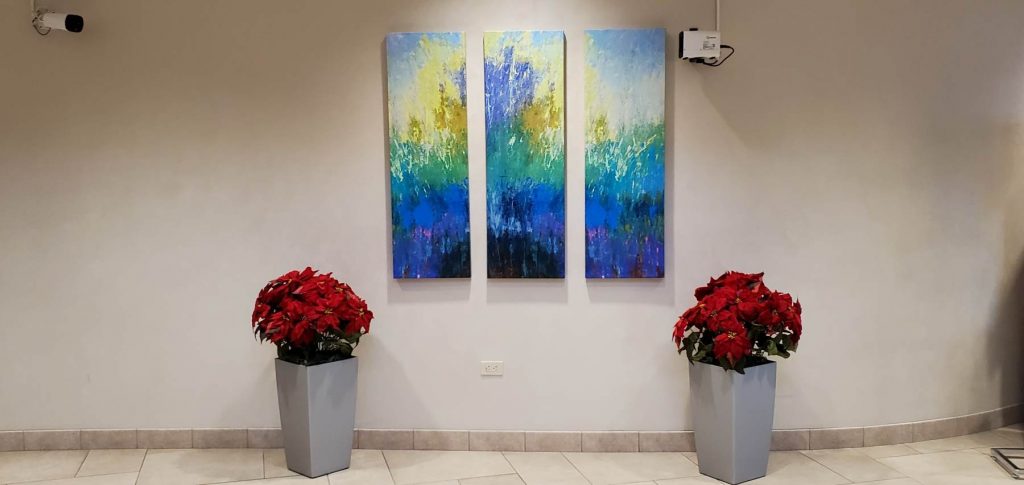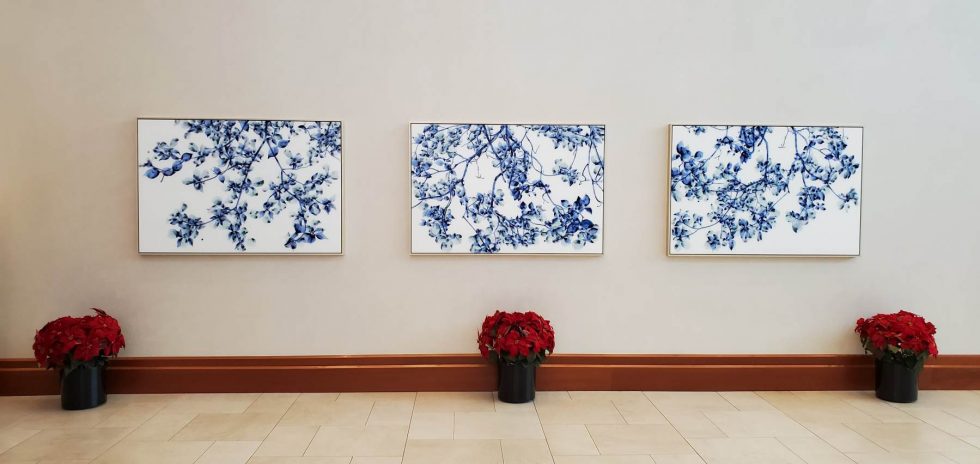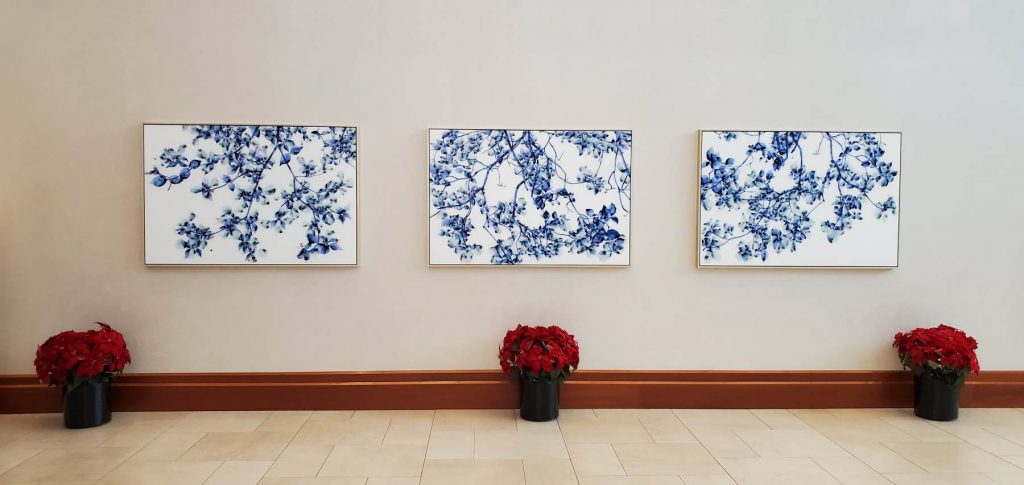 Replica plants are known by other names including silk flower arrangements Chicago, commercial interior plants Chicago, fake plants Chicago, office seasonal silk flower arrangements Chicago, silk floor plants Chicago. For any artificial plant needs, we are your silk plant company!