Stunning Exterior Displays and Seasonal Container Plantings
Make a great first impression with our fabulous exterior displays and seasonal container plantings
Exterior Display Options
The exterior of your building is the first impression for visitors and clients, so keep it looking beautiful year-round with our fabulous exterior displays and seasonal container plantings!
Because you want a unique, eye-catching look that's well suited for your site, we give you a variety of options:
Impressive container gardens – in your container or ours – changed out seasonally to create a fresh new look.
Stunning holiday displays, including tree lighting with LED or incandescent lights (for trees and shrubs of all sizes), holiday accents such as lit and unlit swags, garlands and wreaths (from 36″ to 12′), and beautiful holiday container displays.
Choose Phillip's Interior Plants & Displays and ensure your first impression is dramatic, dynamic, and long-lasting. Call us today to learn more!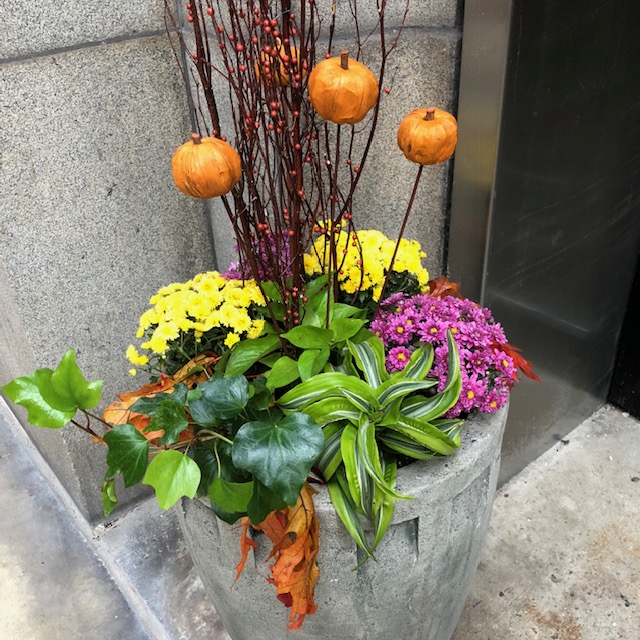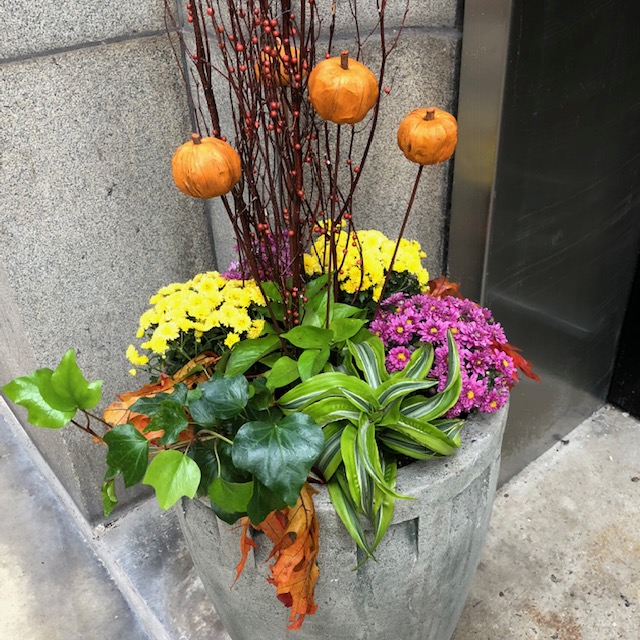 We offer our containers for both purchase and rentals.
Interested in learning more? Call us today for a personalized design consultation!
Stunning Exterior Displays & Seasonal Containers
Click on a photo to enlarge.