Our parent company, Phillip's Flowers, is celebrating its centennial this year thanks to the support of the communities that we have served over the last 100 years. That's why our team seeks out meaningful ways to give back to our communities through our love of plants. Read on to learn about some of the ways we say "thank you" with plants. 
THIS ISN'T YOUR GRANDMOTHER'S GARDEN CLUB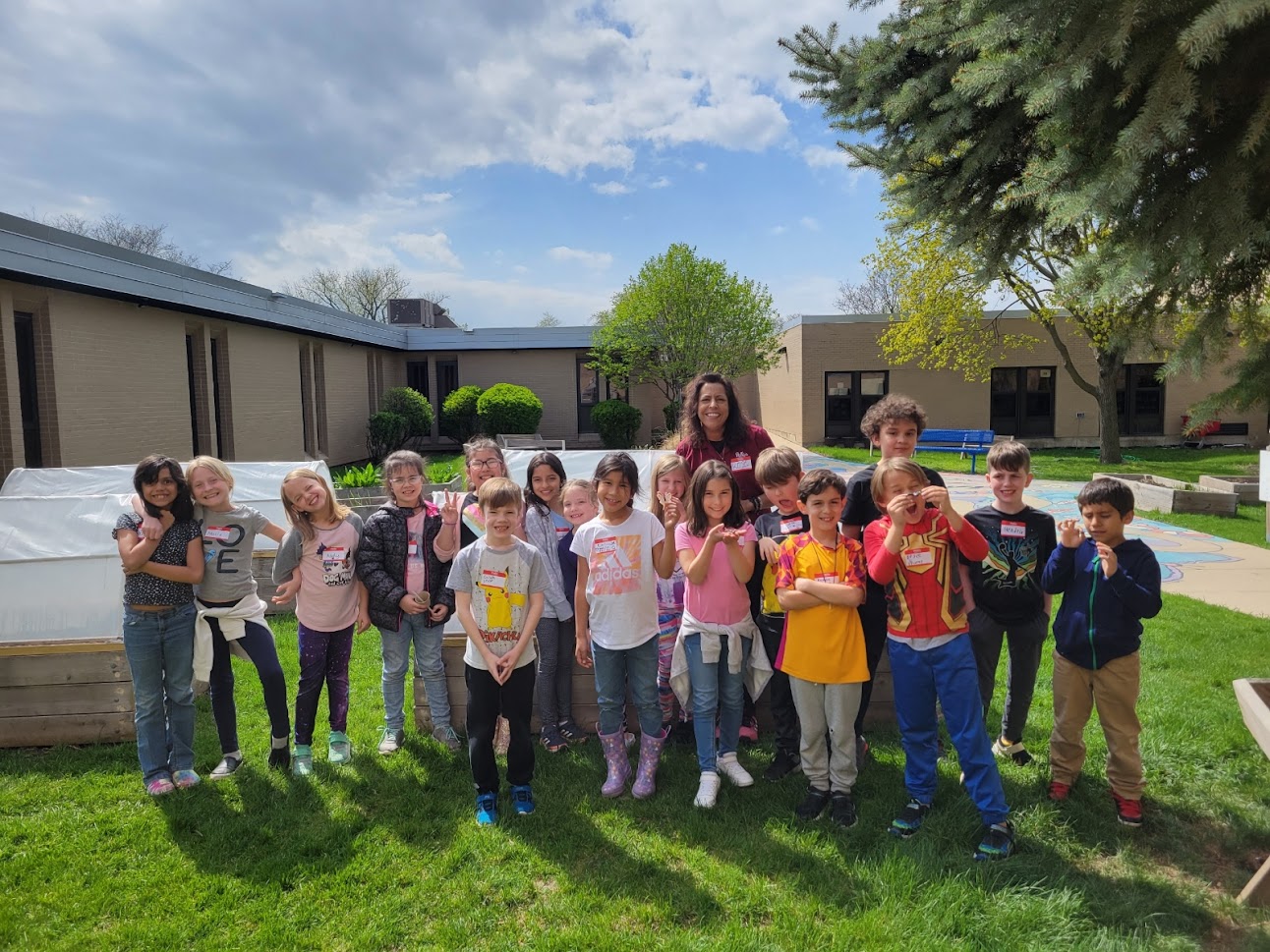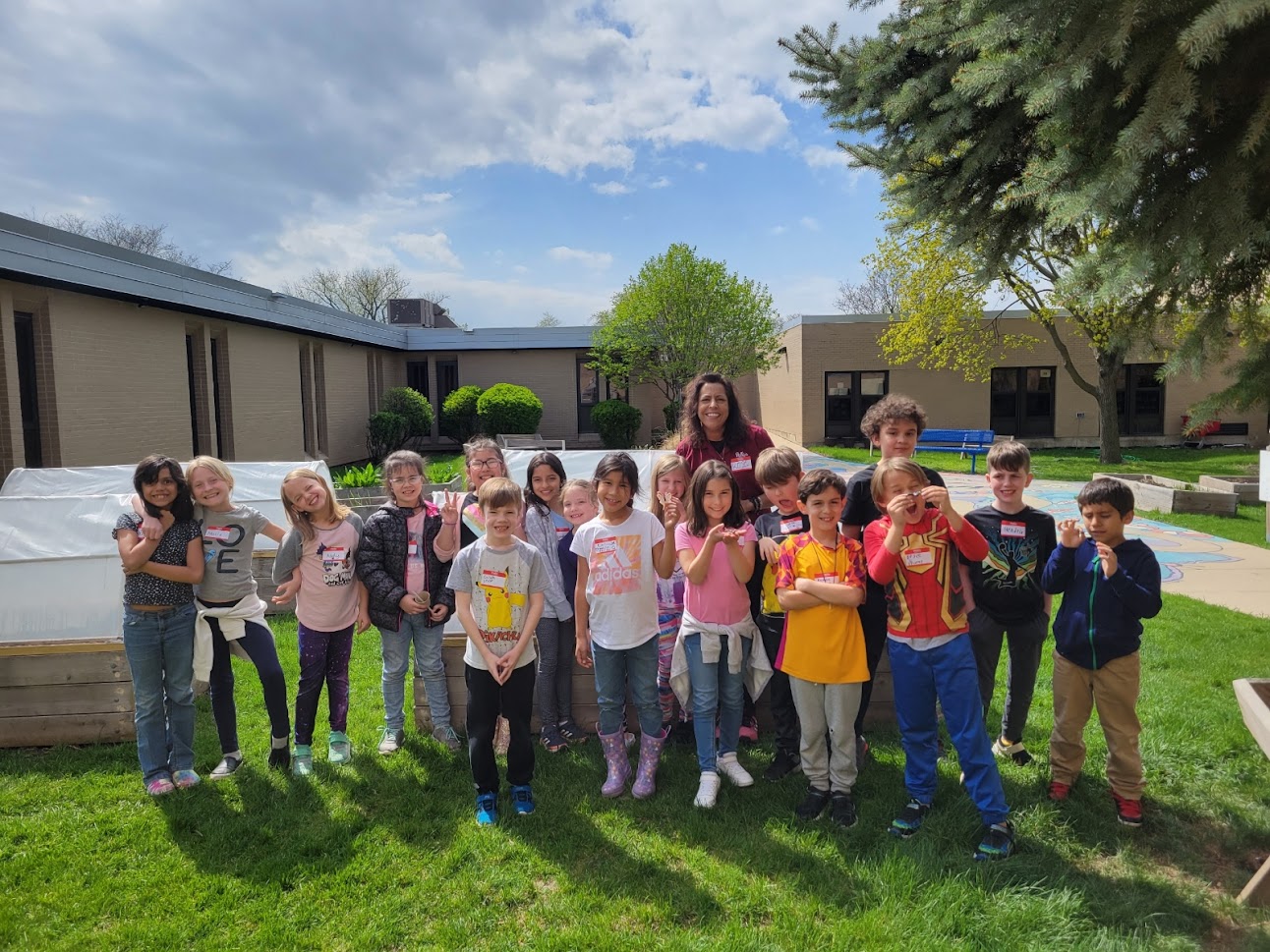 Phillip's Interior Plants' team member Rose (Route Manager) and garden club members stand in front of the raised garden beds at a local elementary school.
This spring, we partnered with a local elementary school to create a garden club for students in second and third grade. We wanted to provide students with the opportunity to gain hands-on experience in the garden, while also teaching them the rewarding and eco-friendly skill of being able to grow their own food. 
We started by planting a bunch of vegetables from seed in some raised beds the school already had in place. We grew kale, carrots, romaine, arugula, sugar snap peas, and Swiss chard. We discussed the difference between warm and cold season crops. Our team member Tim (Horticulture Technician), came by to teach a lesson and conduct a demonstration of his own composting operation (complete with worms)! Students learned about the importance of pollinators, root systems, nutrition, and the sustainability benefits of rain barrels. We also planted sunflowers in individual pots that the students were able to take home to nurture and grow. 
The garden club project came about when a team member discovered unused raised beds that were calling out for a garden at her child's school. A quick conversation with the principal resulted in us creating the Garden Club. There ended up being so much student interest in the garden club, that we weren't able to accept everyone into the program this year. We will be addressing that next year!
We are so proud of what we were able to accomplish in our inaugural year, and we are excited to further develop this program. While we currently don't have the staff resources to bring this program to other schools, we welcome educators to reach out to us for tips for creating a garden club in their own school. 
Interested in doing an "at home" garden club with your kids? 
Container gardening works not only for flowers and foliage, but for vegetables too (and in an easily manageable/low-committment size)! We're huge  
proponents of making the best with what you have. And while plants definitely want to be in the 
ground, it is easy to amend soil in ways that will encourage your container gardens to 
thrive. 
Also, kids love having something of their own to take care of. You can re-use cardboard egg 
cartons and start a different seed in each compartment. They will have a whole variety of 
seedlings all in one container, and they can easily take note of the way different species grow at 
different rates and sizes. And when it's time, just pop the plugs right into the ground or 
container!
OUR RETIRED OFFICE PLANT PROGRAM PROVES RETIREMENT ISN'T FOR THE BIRDS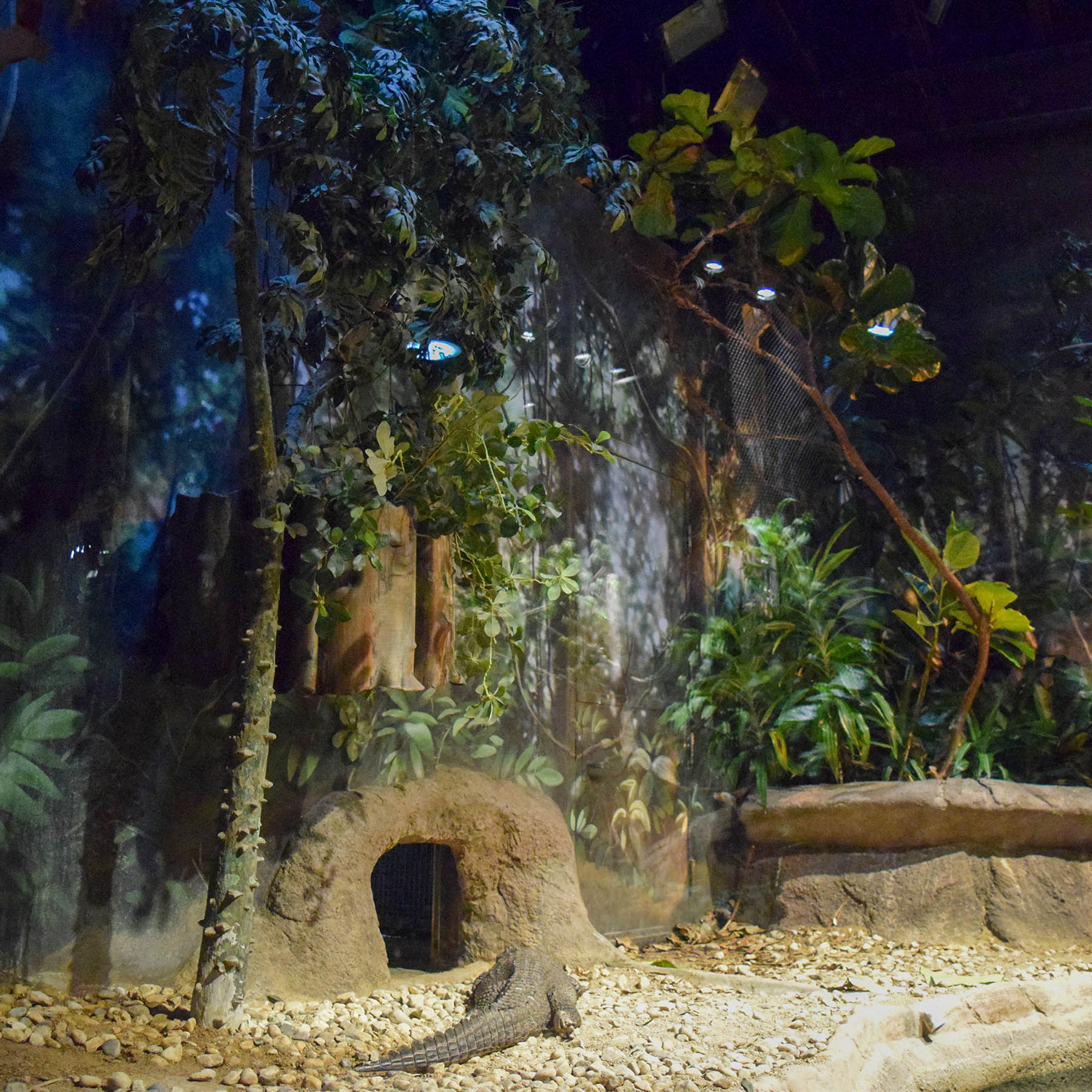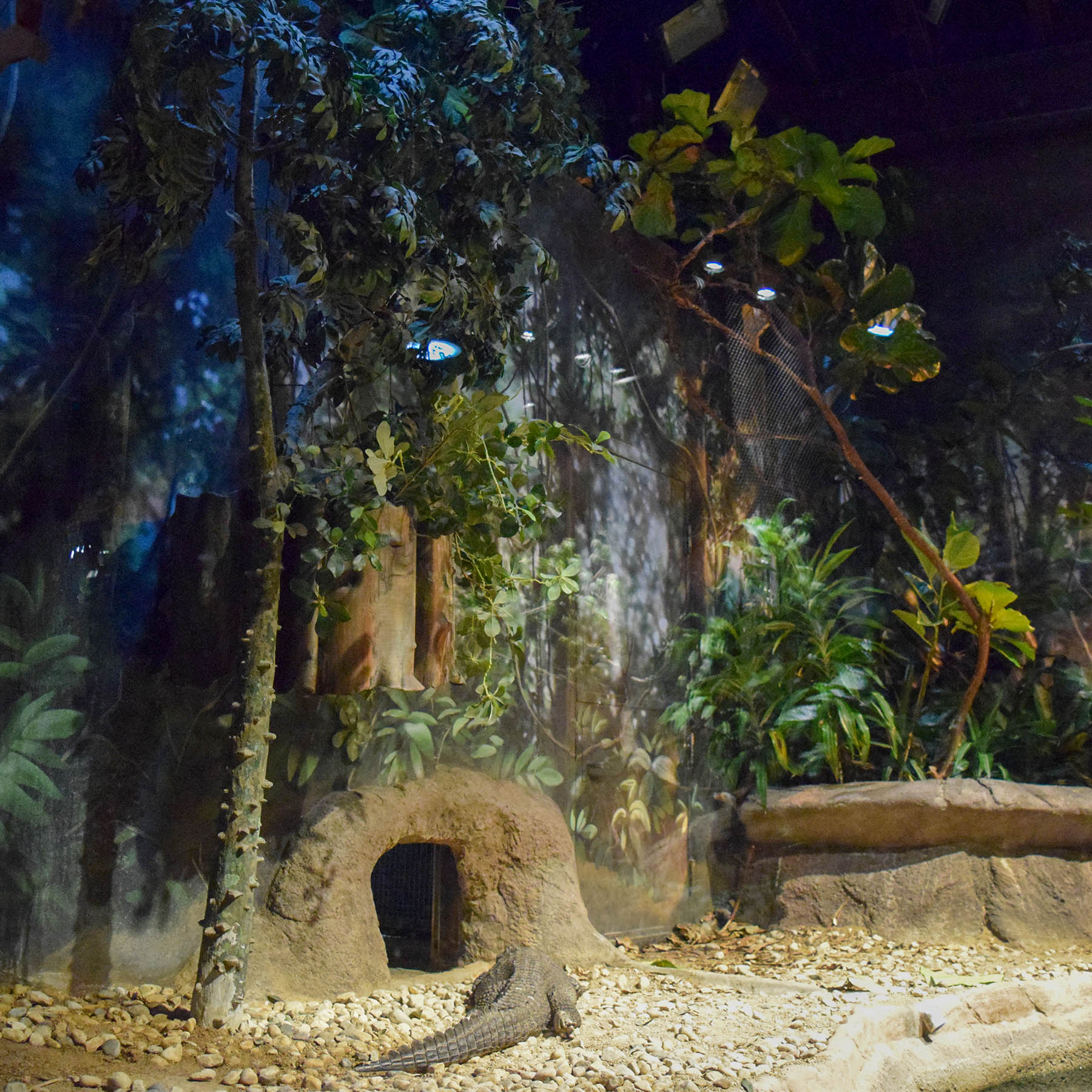 A camera shy West African Dwarf Crocodile relaxes amongst a lush assortment of retired office plants in its enclosure at Brookfield Zoo's Habitat Africa! exhibit. Image Credit: Cathy Bazzoni CZS – Brookfield Zoo
Our Horticulture Technicians, the Phillip's team members who maintain plants at businesses throughout Chicagoland, are the front line when it comes to determining if a plant is "marginal" (that's plant speak for a plant that has seen greener days). Once a Hort Tech determines a plant is marginal, they submit a replacement request. A complimentary new plant is scheduled for delivery. This is part of the Guaranteed Maintenance Service we provide our customers.
We are frequently asked what happens to the old plants, and the answer always makes our clients smile. Many former office plants end up getting a new life when we deliver them to Brookfield Zoo for inclusion in the animal habitats and exhibits. It is our privilege to play a small role in supporting Brookfield Zoo/Chicago Zoological Society's mission to inspire conservation leadership by connecting people with wildlife and nature.
SUPPORTING ORGANIZATIONS THAT SUPPORT VULNERABLE POPULATIONS
We had an opportunity to zhuzh the space of a deserving local organization that provides transitional housing and support to victims and survivors of sexual exploitation and trafficking. In addition to beautifying the space, the plants also provide a connection to nature which has myriad benefits on mental health such as reduction of stress and anxiety as well as improved cognitive function. Click the image below to see our finished work on this project!
FEEDING PEOPLE THROUGH PLANTS 
What started as a fun TikTok propogation tutorial featuring Pilea Perimiodes became part of a donation of plants that Feeding People Through Plants could sell at one of their plant sale fundraisers. Though Feeding People Through Plants has segued into a different facet of community support through their current efforts as The Orange Tent Outreach, we are grateful that we had the opportunity to support them in their plant-oriented fundraisers. Want to learn about propagation? Don't be intimidated. It's quite straightforward. Click on the image below to learn more. Commonly propogated plants include avacado, sweet potato, pineapple, and mango.
Thank you for making Phillip's Flowers and Phillip's Interior Plants a part of your Chicagoland community since 1923!