A prior client who remembered our work contacted us about an interior landscaping project for the new science center at a private school and former monastery in Chicago's Mount Greenwood neighborhood. The new wing occupies a 28,000 square foot space that once housed a monastery and boasts a forensics lab, a coral reef, an anatomy lab featuring computer-controlled mannequins, and even a planetarium.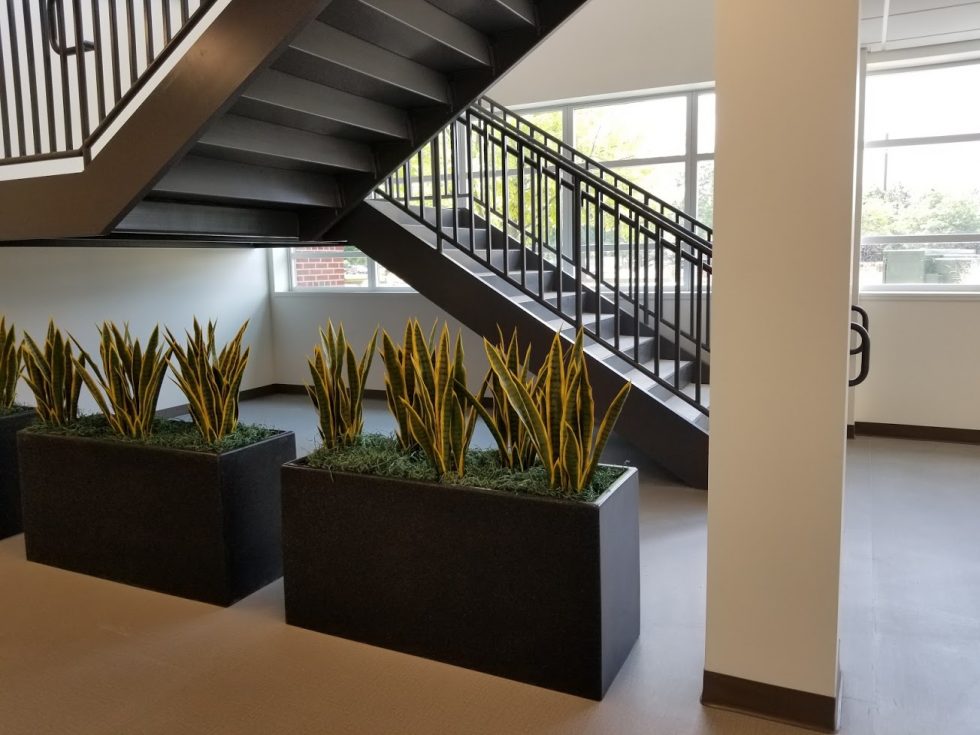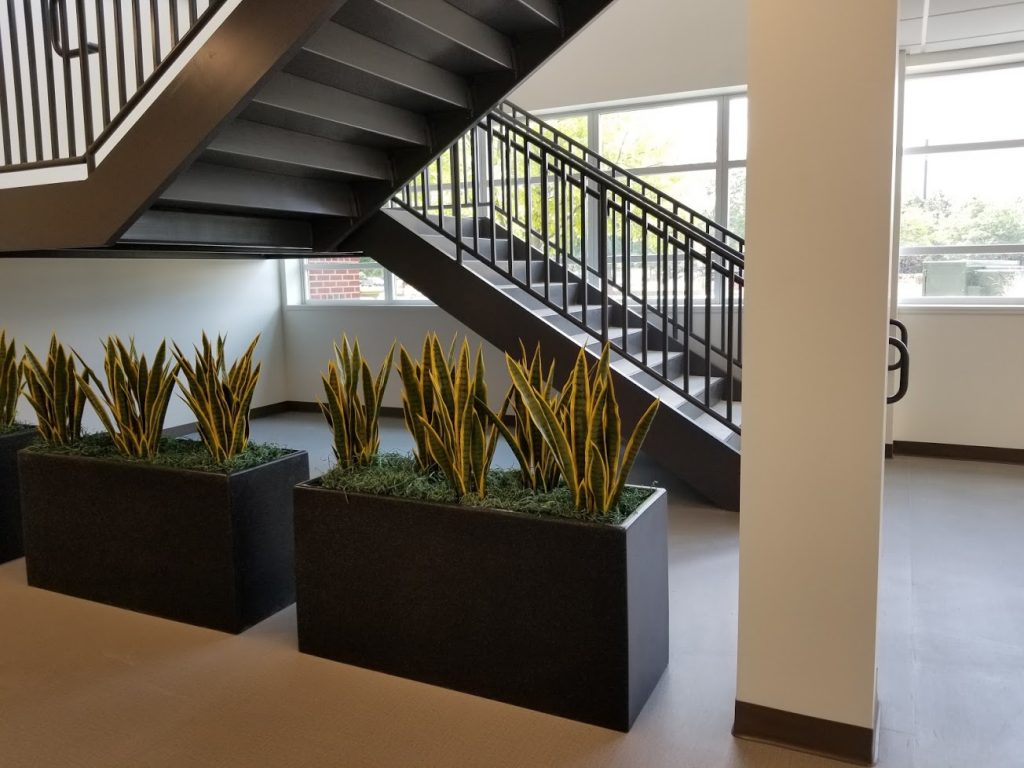 The school had two goals when they brought us in. First, they wanted to add some life to the space by including both green and natural design elements. Second, and just as important for any facility, they wanted to add an element of safety by creating an attractive barrier to keep people from walking headfirst into the ascending flight of stairs.We specified artificial Sansevieria, also known as the Snake Plant and Mother-in-Law's Tongue, for under the stairs. When grouped with other Sansevieria, this plant's dense stands create an airy screen that form a physical barrier while still allowing light from the windows to come through. Because the school requested materials that were as low maintenance as possible, we suggested that they consider artificial Sansevieria. Today's quality artificial plants are unlike the plastic artificial plants of the past. The realistic looking Sansevieria feature thick, succulent type leaves and thick cuticles. Even close up it is hard to discern that they aren't live plants!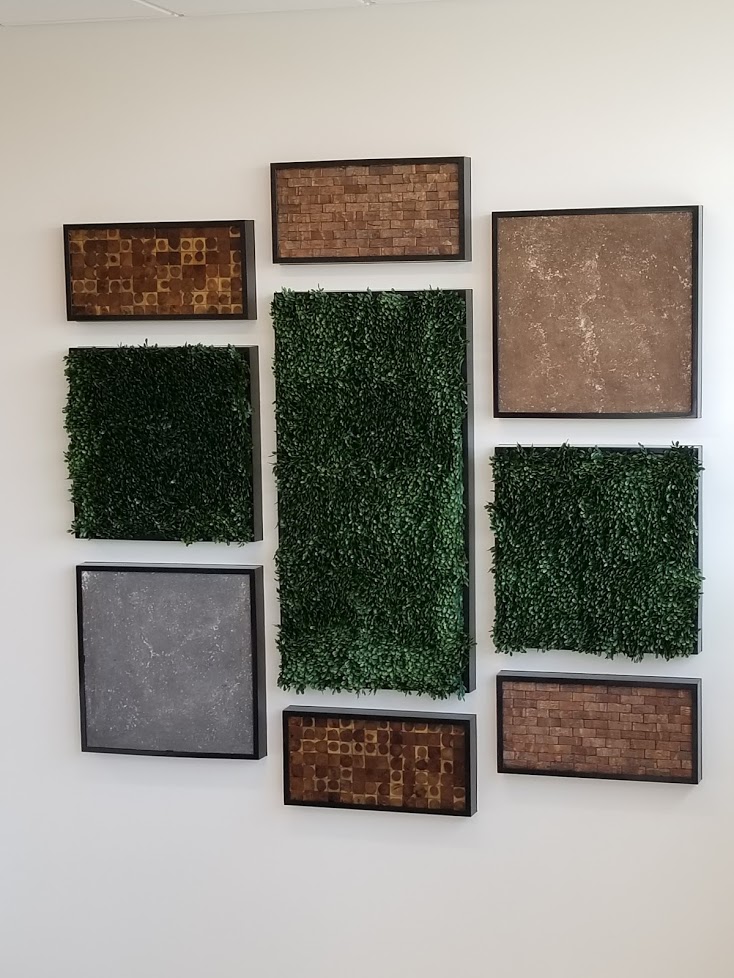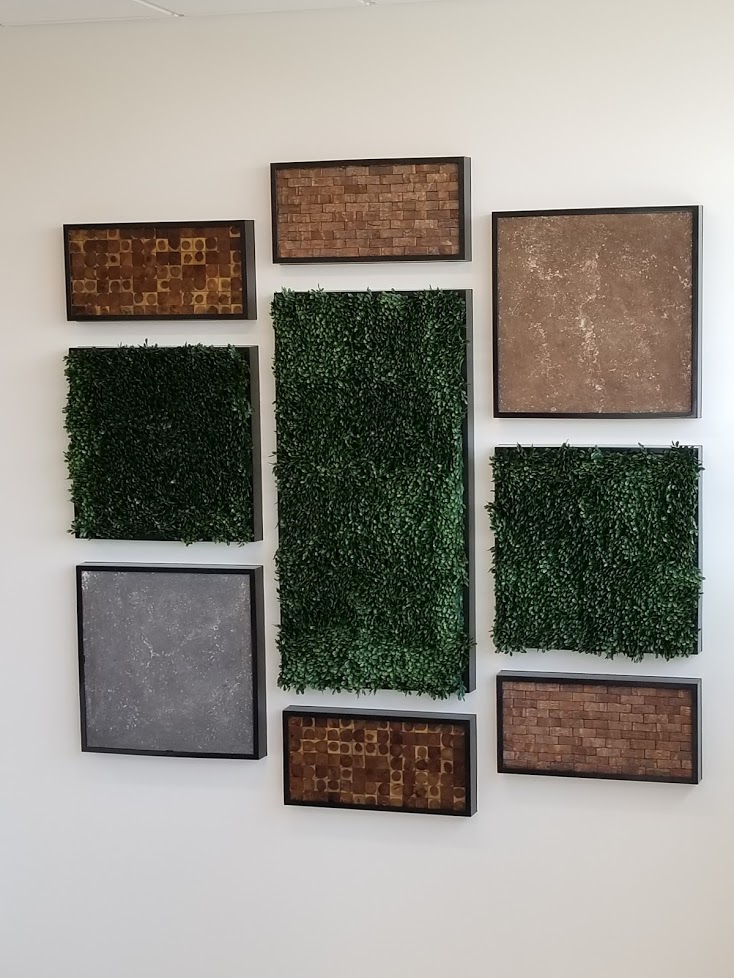 The client already knew they wanted ASI Earthforms BioMontage Wall panels for the stairwell because the architectural rendering had specified them. Our design team's experience with this product allowed for an easy collaboration with the client to design and select the right panels, sizes and textures for the wall. BioMontage panels do more than just adding life and style to a large blank space. Both the coconut tree bark and the mangium tree branch panels are upcycled and fashioned from natural materials that are traditionally discarded. The stone panels are actually made from a lighter weight combination of stone and resin, which allows for lower shipping costs and easier hanging. The UV rated, fade resistant artificial boxwood panels provide the stairwell with sound absorption. Should the school ever want to switch up the look of their feature wall, the panels can be rearranged and rehung. The BioMontage panel system allows for additional future flexibility because the inserts can be switched out with other offerings from the BioMontage catalog including poplar bark and various mosses.