Help us grow our business.
We will give your business a thank you.
There is also a little something in it for you!
In today's social media world, it's easy to find out what a complete stranger thinks about plumbers, restaurants, dentists, and more. Call us old-school (it's fair: our third and fourth generation family-led company was founded in 1923 after all!), but we know from our own experience that nothing beats a recommendation from a friend or colleague you trust. That's why we are asking our clients to recommend our horticulture services to their professional and personal networks. All you need to do is provide us with your referral's name, company name, email address, phone number, and the city in which the company is located. One of our representatives will reach out to them promptly.
Your company will save green on its greens
For every connection you provide us that results in a signed contract, your company will receive a one time $100 discount on your monthly Rental or Guaranteed Maintenance Service.
And so will your friend
For every referred client who signs a contract, their company will receive a discount of up to $300 on their first full month's Rental or Guaranteed Maintenance Service.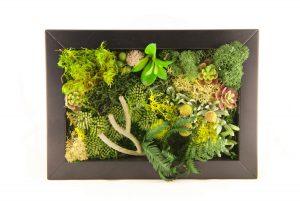 Like we said, we have a little something for you too! Behind every B2B relationship is an equally important P2P (person to person) relationship. And we think it is important to thank you personally. For every complimentary on-site consultation with a potential new client you have referred, we are offering you a thank you in the form of a petite version of our chic moss and moss/succulent walls. Each moss wall is unique and is suitable for desktop placement or hanging.
Reach out to your Account Manager or drop us a line at info@phillipsinteriorplants.com to get started!